Launching Google Ads Campaigns
This part will focus on creating Google ad campaigns for the selected audience.
Create Audience
Log in to the Google Ad Manager and locate the Tools & Settings option from the top right corner. Click the Audience Manager under the Shared Library section and all the available audiences will appear.

Click the Plus + button on the left side of the dashboard.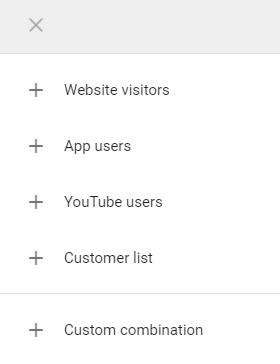 From the dropdown choose the Website Visitors option and you will be taken to the more detailed page.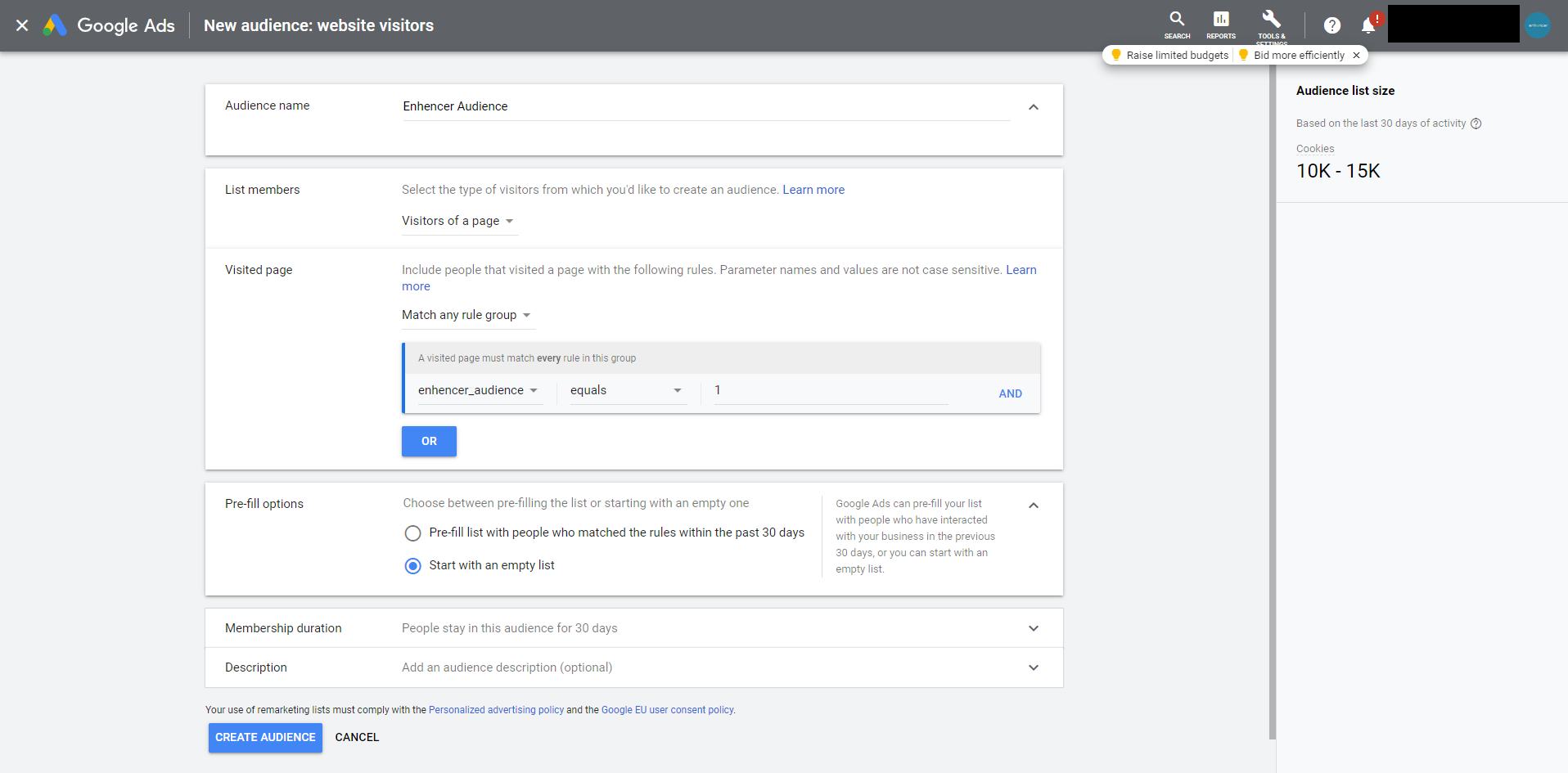 Provide a desired name for the audience as the first step. From the List Members section make sure Visitors of a Page is selected.

From the Visited Page section make sure Match any rule group is selected from the dropdown. From the audience dropdown, choose the variable name starting with "enhencer" and it should be equal to 1.

The Pre-fill options is also an important selection. It means whether or not the created audience should include past 30 days visitors from the website. Make sure Start with and empty list is selected. Finally, click Create Audience button to finalize the process.
Create Campaign
If no campaign has been created yet, you have to create a new campaign first. To start an ad, first, locate the Campaigns button from the left panels.

From the middle panel locate and click the Plus + button and choose New Campaign from the list.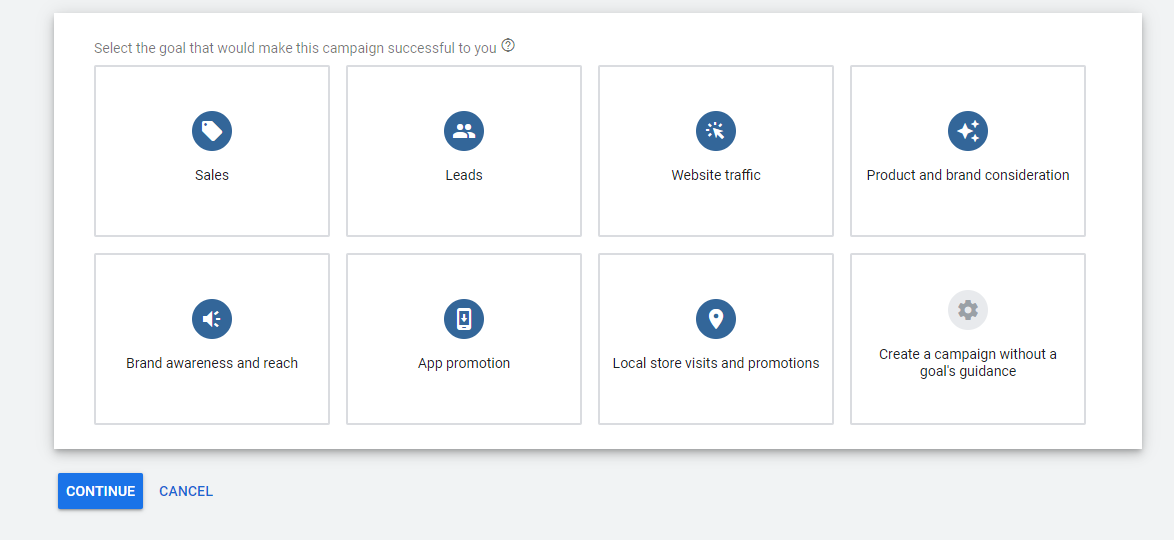 Since we want to increase the e-commerce sales and conversion rate, we have to choose the Sales from the available options.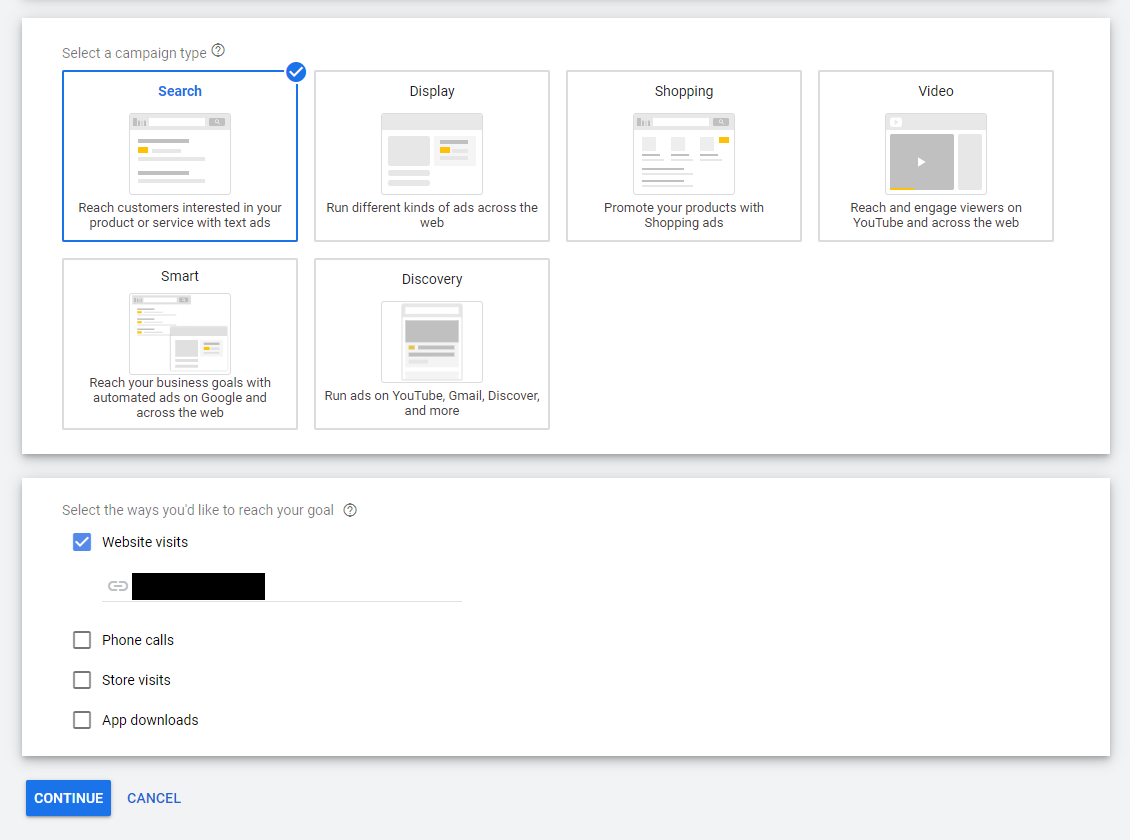 As the second step, choose the Search option. This means the ads will be shown in Google searches. You are free to choose whichever option is more suitable for your brand and product. The goal should be to make sales from the Website Visits, choose it and provide the website name in the following blank space and continue to the next page.

Provide the campaign name in the General Settings and leave other options as it is. From the Locations section, choose the region that suits your brand and product.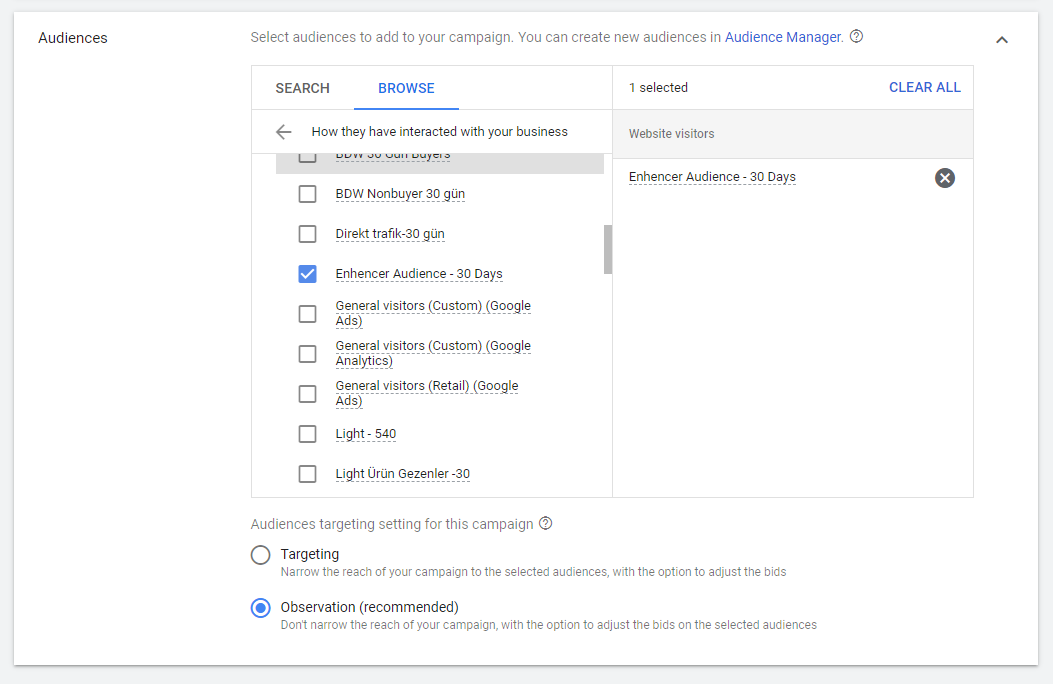 Audience section is the most important section. Navigate to the website visitor audiences from the Browse tab and choose the audience name starting with Enhencer.

From the Budget section, define a suitable budget according to your policy. We recommend setting at least the same or higher budget as the average budget for your remarketing ads.

The next stages are called Set up ad groups, Create ads, and Review. All these sections are very context-based that change from company to company. Choose your products and create an attractive ad that suits your company policy and publish the ad.