Launching Facebook Ads Campaigns
This part will focus on creating Facebook ad campaigns for the selected audience.
Create Audience
Log in to the Facebook Ad Manager and locate the Audience options from the left panel.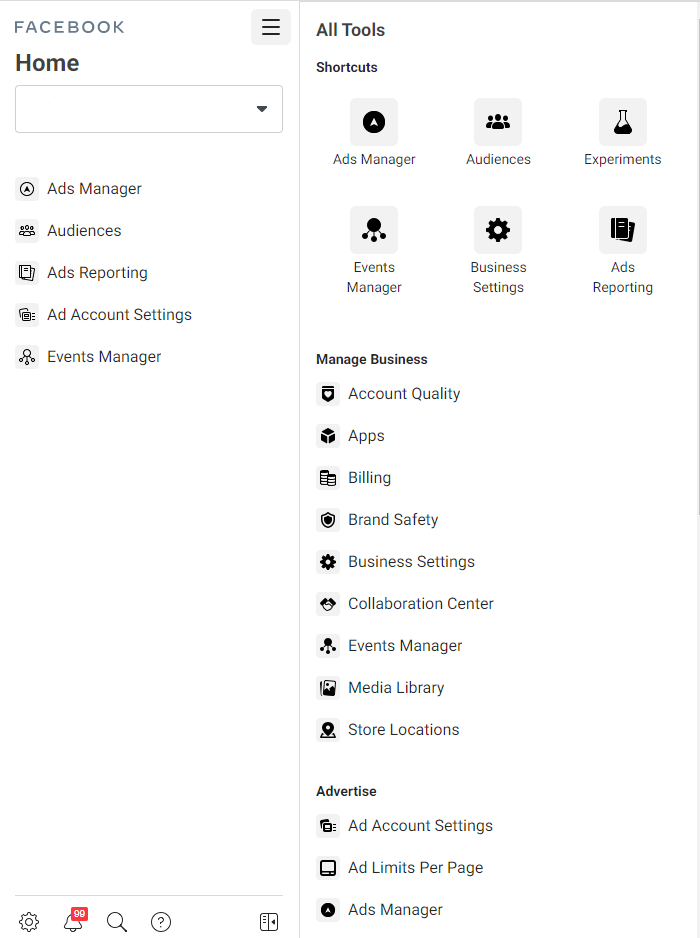 From there click the Create Audience dropdown and choose the Custom Audience option.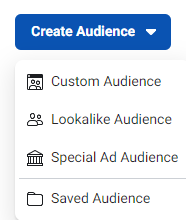 A new pop-up should appear, choose Website from the options available.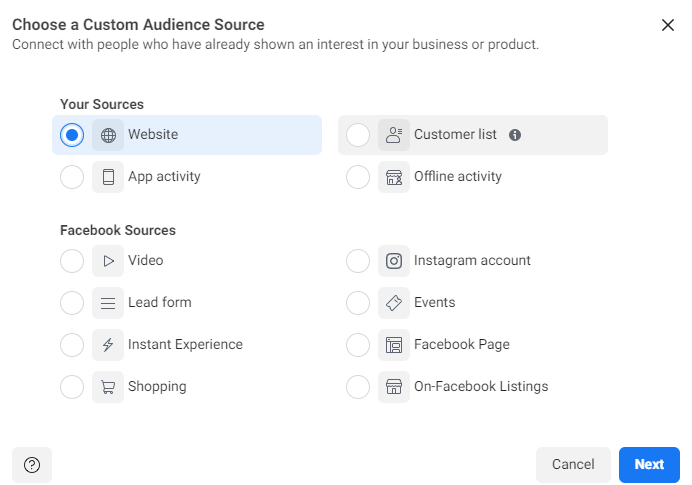 Under the Events section, make sure All Website Visitors is chosen. Seach Enhencer Audience in the search bar and select the Enhencer Audience 1.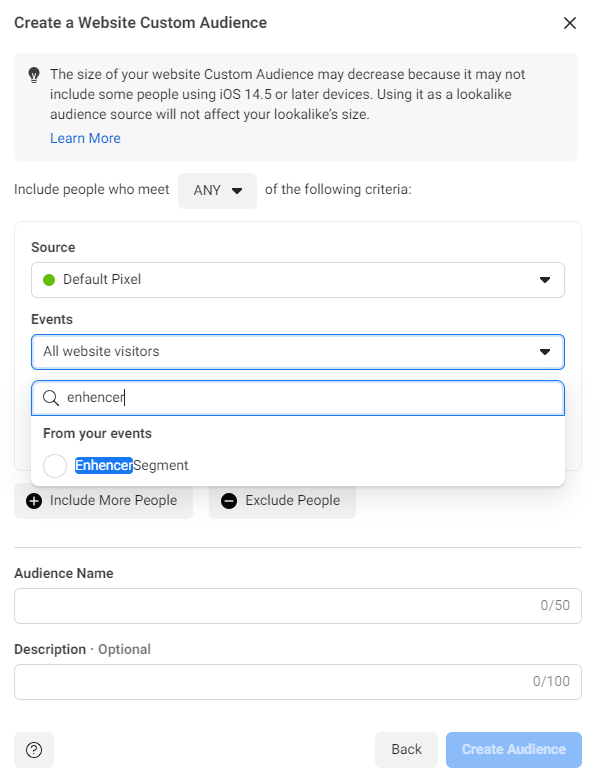 After choosing the audience you have to define a Retention period, make sure to chose 7 days, 14 days, or a maximum of 28 days. These values changes according to the number of website visitors.

Provide the Audience Name and Description in the lower part of the pop-up window and that's about it. A custom enhencer audience has been created.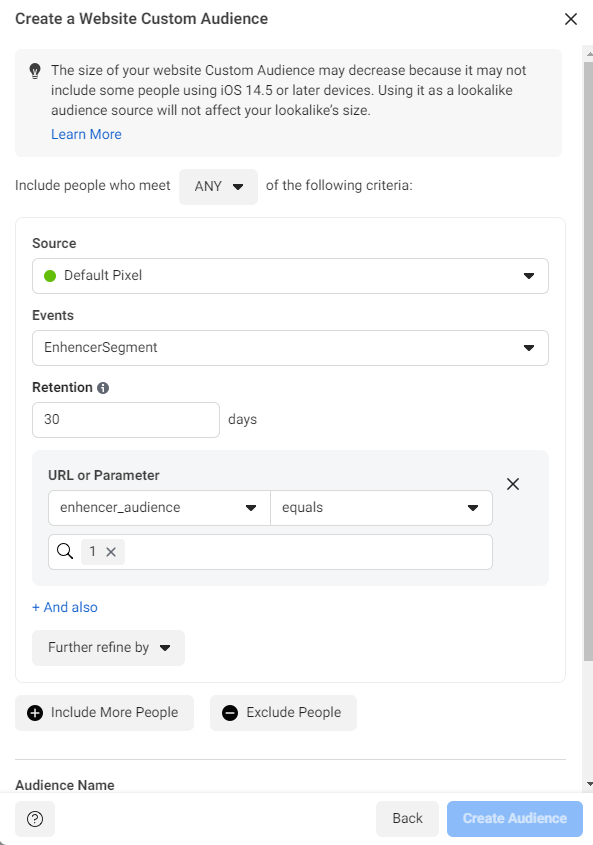 Create Campaign
If no campaign has been created yet, you have to create a new campaign first. To start an ad, first select Ad Manager from the All Tools panel, and you will reach the campaigns dashboard. Click the Create button to create a new ad.

Select the Conversion Type from the options and continue.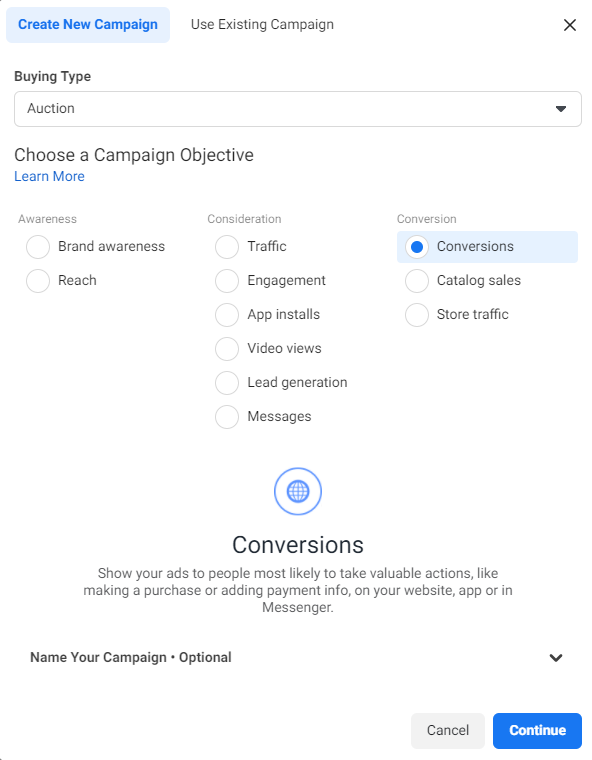 On the following page or conversion tab from the left panel, provide campaign names and other minor details.

On the Audience tab, first, provide a name for the Ad Set Name. Choose Website as the Conversion Event Location. More importantly, make sure the Conversion Event is set to Purchase.

In the audience step, choose Custom Audience under Create New Audience tab. From the Website section, choose EnhencerAudience. From the budget panel, choose the daily budget that suits the need most. You are almost done. Only one step remains, on the New Ad tab, create an attractive ad and publish.