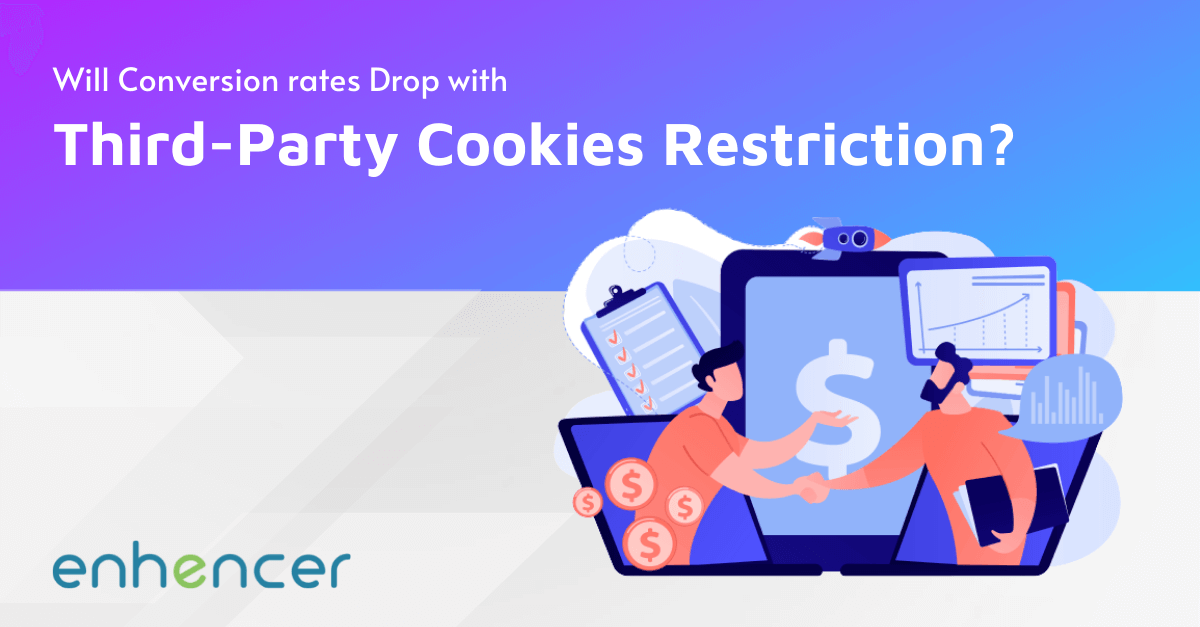 Will Conversion Rates Drop with Third-Party Cookies Restriction
That is the question most e-commerce companies and performance marketing staff are curious about after the Google announcement of Third-Party Cookies. There is a simple answer: NO! However, some conditions must be fulfilled for the sales not to be affected by the third-party policy. In other words, it is necessary to understand better the restrictions of third-party cookies and the niceties of ad audience determinations.
Target Audience Selection with Third-Party Cookies
Third-party cookies basically collect visitors' online behaviors on the browser. As a result, e-commerce companies can create target audiences by analyzing online movements. For example, a user wants to buy a coat. The user searched for winter coat prices on Google Chrome and visited several e-commerce sites. Third-party cookies that you have previously allowed may allow e-commerce companies to show them coat ads based on your online activity. But after the latest restrictions, a coat-selling e-commerce site is wondering how it will tell if the person delivering the ad is interested in winter coats. It's pretty fair to wonder because companies pay for the ad's impressions on platforms like Facebook. Finding the most relevant audience to convert ad spend into revenue is always one of the most critical issues in performance marketing.
How to Determine Relevant Target Audience?
First-Party Cookies were not much popular in the advertising industry before the Google announcement about the Third-Party restriction. Although they have been used for the target audience selection for a little while, First-Party cookies were actually not preferred by many. As a matter of fact, one of the biggest reasons for this is prejudgments of advertisers like that the first-party cookies can only monitor simple movements within a website. That is, first-party data provides a more limited amount of data to create a target audience. Therefore, avoiding third-party cookies and choosing an advertising strategy based on simple actions within the website scares many advertisers.

However, AI-based algorithms that analyze website visitors' behavior can draw complex conclusions from simple data with advanced technology. Thanks to machine learning and AI algorithms, it is possible to understand purchasing patterns and determine the audiences close to buying with behaviors in the website. In this way, e-commerce companies can reach valuable target audiences, which is the primary desire of the advertisers. For example, in AB tests with many companies, we have observed that Enhencer's AI-Based audiences give better results than other audiences.
It's Time to Break the Prejudices
Many advertisers may think that the golden age of advertising is over with third-party restrictions. But as we explained above, this is pure prejudice. Therefore, we can say that 2022 will be the year of breaking the prejudices. For example, a shoe seller may think that the most valuable audience is a customer looking for shoes. At first glance, this seems quite logical. Still, we see that internet habits are more complicated than that when we look carefully. Awareness and trust take an increasingly important place in online shopping day by day. Therefore, most of the ads are shown to the audience that has visited the website before. In this direction, AI algorithms, which obtain more sophisticated results by processing first-party data, show that the desired target audience is not in third-party data but hidden on each brand's website.

E-Commerce companies can increase their success by making the right decisions in the face of change. In this direction, although these decisions are not that big, the results can be big enough to make everyone happy. With AI-based online platforms such as Enhencer, it is possible to not only prevent conversion rates, but also to increase them even more than before.
How To Reduce Facebook Ad Cost?
The Necessity of the AI Tool for Performance Marketing