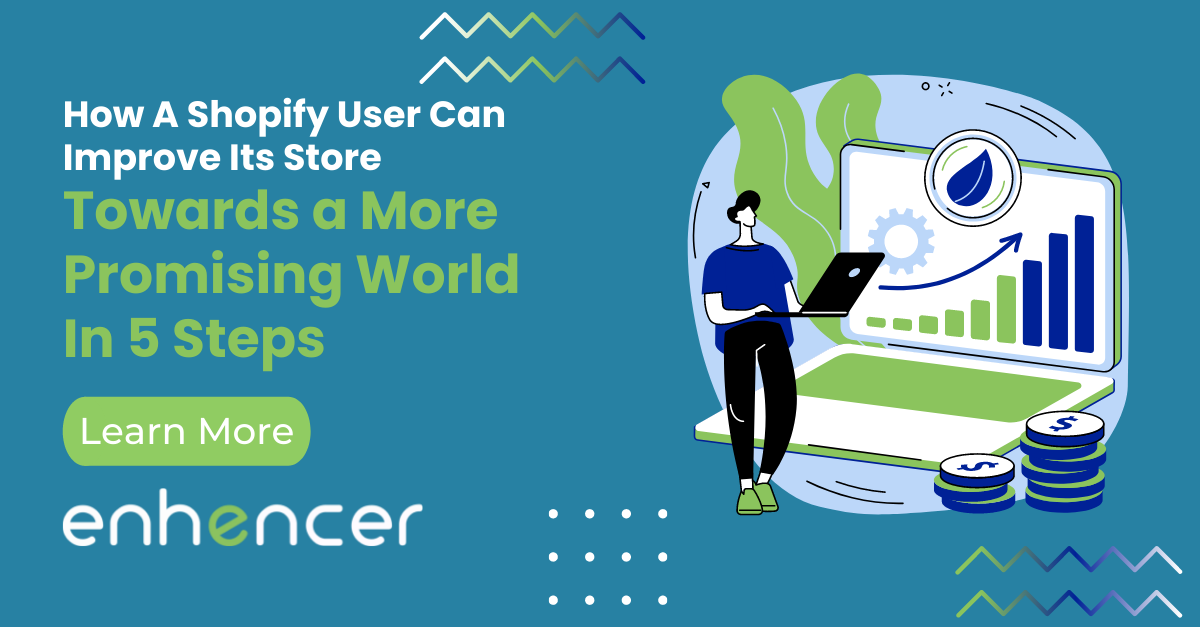 How A Shopify User Can Improve Its Store Towards a More Promising World In 5 Steps
The businesses are trying to evolve to a better version of themselves because the 4th Sector is coming. In the 4th Sector, since both profit and social responsibility are crucial for the companies, they are changing their perspectives on people's lives to become a more socially responsible company. Also, technology is advancing towards creating a more social community as well, e-commerce has been in consumers' lives for years, but it is entirely different nowadays. Using third-party cookies, which helps businesses collect visitors' online behaviors on the browser, for advertising strategies is no longer possible. So, the companies should use first-party cookies, which provide a limited amount of customers' data, in their advertisement plans. Moreover, the GDPR, General Data Protection Regulation, and Personal Data Protection Law are much more important than before, and the companies must build their marketing strategies accordingly to them.
So, with the knowledge of the world's evolution towards a better world, let's look at how a Shopify user can improve its store and be involved in this development in 5 steps.
1) Build an influential email marketing strategy
There are many strategies to seek after the customer. However, email marketing is still one of the best ones since it enables you to engage and selectively connect with your target audience, bringing in further sales at a low cost. Also, the emails written in a tolerant language should be created directly in proportion to GDPR because avoiding GDPR may result in heavy liabilities in the future.
2) Make your social media marketing strategy engrossing
Social media has been a vital part of the e-commerce world. So, nowadays, building a more robust social media marketing strategy is a must. To reach success, e-commerce brands should use cleverly different social media platforms such as; Instagram, Facebook, and Pinterest.
3) Be sure to test the impact of the changes on your conversion rate
You should specify what caused a conversion increase or decrease. To determine, you should use split testing, often known as A/B testing, to identify whether a component of a creative or a combination of them is more beneficial for the audiences targeted. You may also experiment with different Facebook demographics and ad locations to find the ideal target and reach them.
4) Utilize digital tools to reach more customers
Even if Facebook has ads that dominate the digital advertisement world, these ad tools are not enough for businesses. Facebook ads do not help enterprises reach the right customer for the product or optimize the businesses' advertisement budget. That is why you should get assistance from a new tool provider. Moreover, it is crucial to use supporting technologies to run an effective advertising campaign because it increases the efficiency of the advertisements and decreases the margin of error.
5) Use Enhencer
Since it is crucial for businesses to focus on the audience with a high propensity to buy, Enhencer helps to target the proper audience selection, thanks to its AI-Based behavioral analyzes. Furthermore, Enhencer performs these analyzes on anonymous tracks without using 3rd party cookies, even without gender discrimination. As a result, you will have a much better conversion rate, owing to the advertising budget reaching the right audience. Also, with Enhencer's machine learning and AI algorithms, you may analyze website visitors' behavior without using Third-Party Cookies, which means that you would get in line with GDPR and in tune with the times.
A Safer Digital World for Children
Compare Different Audiences for Facebook Ads