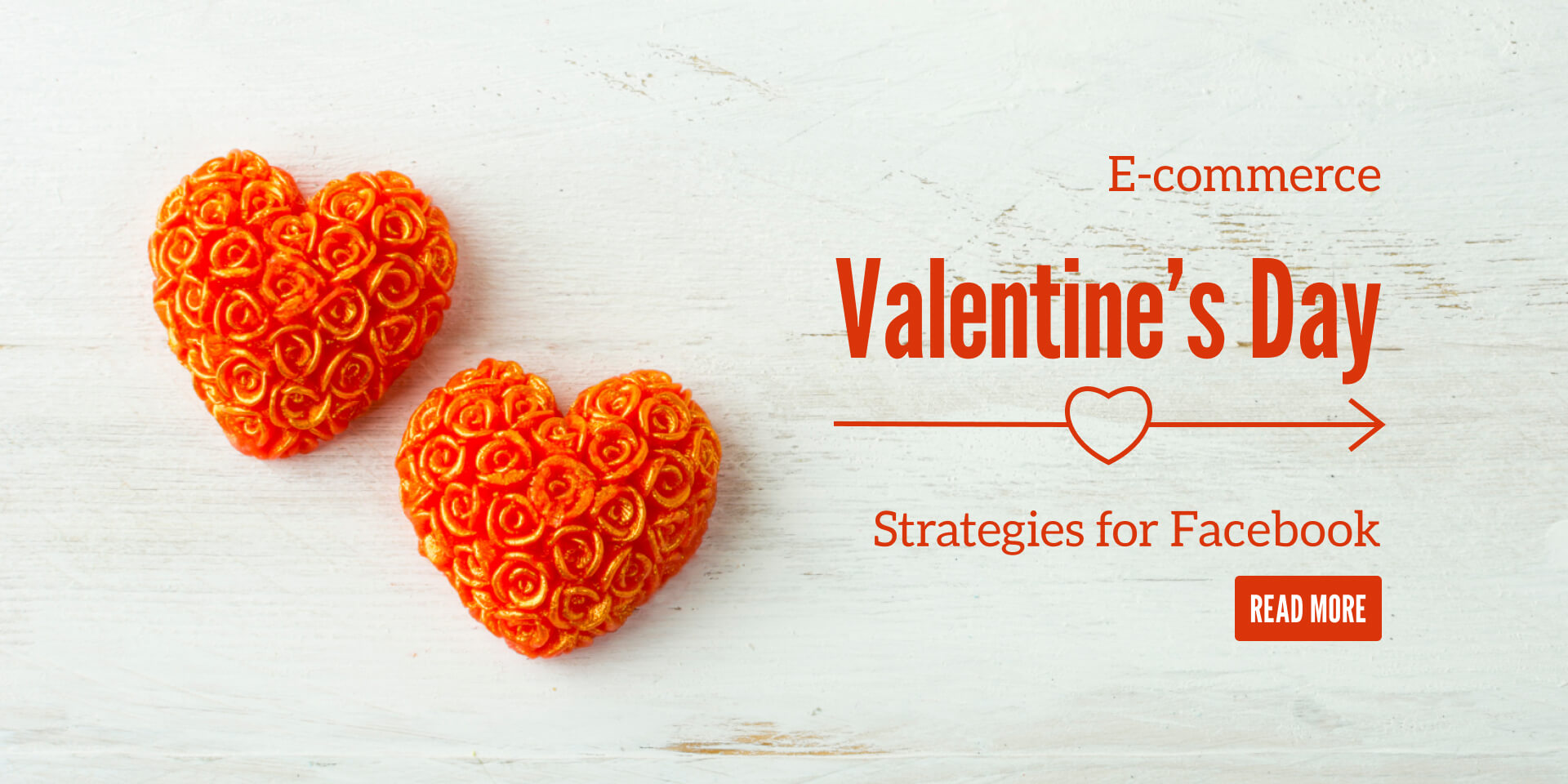 E-commerce Valentines Day Strategies For Facebook
E-commerce is a very dynamic endeavor of commerce. Special and memorable days can increase sales and interaction on e-commerce when compared to conventional commerce channels. One of the first vivid and paced days of 2023 for e-commerce is Valentine's Day! E-commerce businesses can capitalize on this by offering sales, discounts, and special promotions to encourage customers to buy gifts online. Valentine's Day is also a good opportunity for businesses to increase their brand visibility and customer engagement through targeted marketing campaigns and social media promotions.
Facebook Specific Tips
Here are a few Facebook Ads tips to boost your sales and create a difference from your competitors!


Carousel Ads: Use carousel ads to showcase multiple products in one ad and highlight different gift options for Valentine's Day. (Because one gift option is never enough)
Dynamic Product Ads: Use dynamic product ads to retarget people who have previously viewed your products, and show them personalized ads featuring the products they viewed. (Because stalking your ex's browsing history is not the only way to be personal)
Lookalike Audiences: Create a lookalike audience of people who have previously purchased from your store, and target them with your Valentine's Day ads. (Because birds of a feather shop together)
Partner Categories: Use partner categories to target people who have shown interest in specific Valentine's Day-related topics, such as jewelry, romantic getaways, or flowers. (Because love is in the details)
Utilize Facebook's Ad Attribution: Use Facebook's Ad Attribution options to track and monitor where your conversions are coming from and adjust your ad strategy accordingly. (Because love is not blind, it's data-driven)
Use UTM Parameters: Utilize UTM parameters in your links to track the performance of your ads and identify which ads are driving the most conversions. (Because love is not a game, it's a numbers game)
Use Ad Scheduling: Schedule your ads to run during the times when your target audience is most active on Facebook. (Because love is not a 24/7 thing, it's a prime-time thing)
Use A/B testing: Run multiple versions of your ads to see which one performs better, and use that information to optimize your campaign. (Because love is not a one-size-fits-all thing, it's a try-and-see thing)
Set a budget: Determine your budget for your Valentine's Day Facebook ads and allocate it accordingly. (Because love is not cheap, it's affordable)
General Tips
Here are some general suggestions from us:

Start Early

Launching a Facebook campaign for Valentine's Day is not too late. Many people make their purchases in the weeks leading up to the holiday, so the sooner you start your campaign, the better your chances of converting sales for your business. Create your Facebook ads now to ensure your campaign runs for as long as possible and even attract last-minute buyers for your business.
Right Targeting

When discussing Facebook advertising, it is essential to target the right audience. The more specific and relevant your target audience, the more likely you will see a positive investment return. Facebook has a variety of tools and options for filtering your audience, such as demographics, interests, behaviors, and more. By utilizing these options, you can tailor your advertising to reach the people most likely to engage with your product or service. Additionally, by narrowing your audience, you can also decrease the likelihood of wasting ad spend on people who are not interested in your offering, thus improving the efficiency of your ad campaign.

Targeting Based on Relationship Status

When you advertise on Facebook, you have the option to target your ads based on the relationship status of your audience. This can be a powerful tool for reaching specific segments of your audience. For example, if you are selling a romantic getaway package, you can target ads toward couples who are in a relationship. On the other hand, if you are offering a special deal on a group event, you can target ads toward singles. By targeting your ads based on relationship status, you can increase the relevance and effectiveness of your ads and thus increase the chances of conversion and sales for your business.

Additionally, by understanding the audience relationship status, you can tailor your ad creative and messaging to speak more effectively to that audience, increasing the chances of them engaging with the ad and ultimately converting into paying customers.

Targeting Based on Gender

If your products are tailored towards a specific gender, such as men or women, using gender targeting can be a useful technique. By narrowing down your audience to a particular gender, you can make your ads more relevant to that audience and thus optimize your Facebook ad budget more efficiently.

Targeting Based on Age

Another factor to consider when planning your Facebook ads for Valentine's Day is targeting audiences based on their age. This can be particularly useful if your products are geared towards a specific age group. By using the age filter, you can reach potential customers that are more likely to be interested in your products or services and optimize your ad budget.

Remarketing

The next step after right targeting on Facebook Ads is to utilize the data and plan for a remarketing campaign. By reviewing the analytics of your previous Facebook ads, you can make updates to improve the performance of your ads even further.

Show the Various Range of Your Business

Instead of showcasing a single product, consider displaying a variety of products to your audience through Facebook catalog ads. Facebook provides 4 options for using catalog ads.

Dynamic Advertisements

Dynamic ads automatically display the most relevant items from your catalog to your targeted audience who have previously shown interest. By using the Facebook Pixel, you can gain insight into your target audience's interests and tailor your dynamic ads to match those interests.

Collection Advertisements

Collection advertisement format allows you to present a selection of up to 4 items from your catalog, giving people the option to choose the products they are most interested in.

Collaborative Advertisements

Another strategy for running Facebook ads for Valentine's Day is collaborating with other brands. By partnering with a retail brand, you can gain access to a portion of their product catalog to run dynamic collaborative ads.

Fix Your Budget

According to Facebook analysis, most people don't start shopping until a week before Valentine's Day. This shows just how intense the competition among advertisers is during this time. You should set your budget accordingly. Try to bid beyond your normal range. This allows your campaign to make a better impression in front of your target audience. However, you should be careful not to overbid. Otherwise, you may even lose your investment.


E-commerce Valentines Day Strategies For Google
Take Your Time to Prepare Before Valentine's Day - It Will Pay Off