Creating Decision Tree Model
The variables tab represents all the variables present in the data. Choose the variable that defines your target event/variable. By default, Enhencer creates a decision tree model for the selected variable.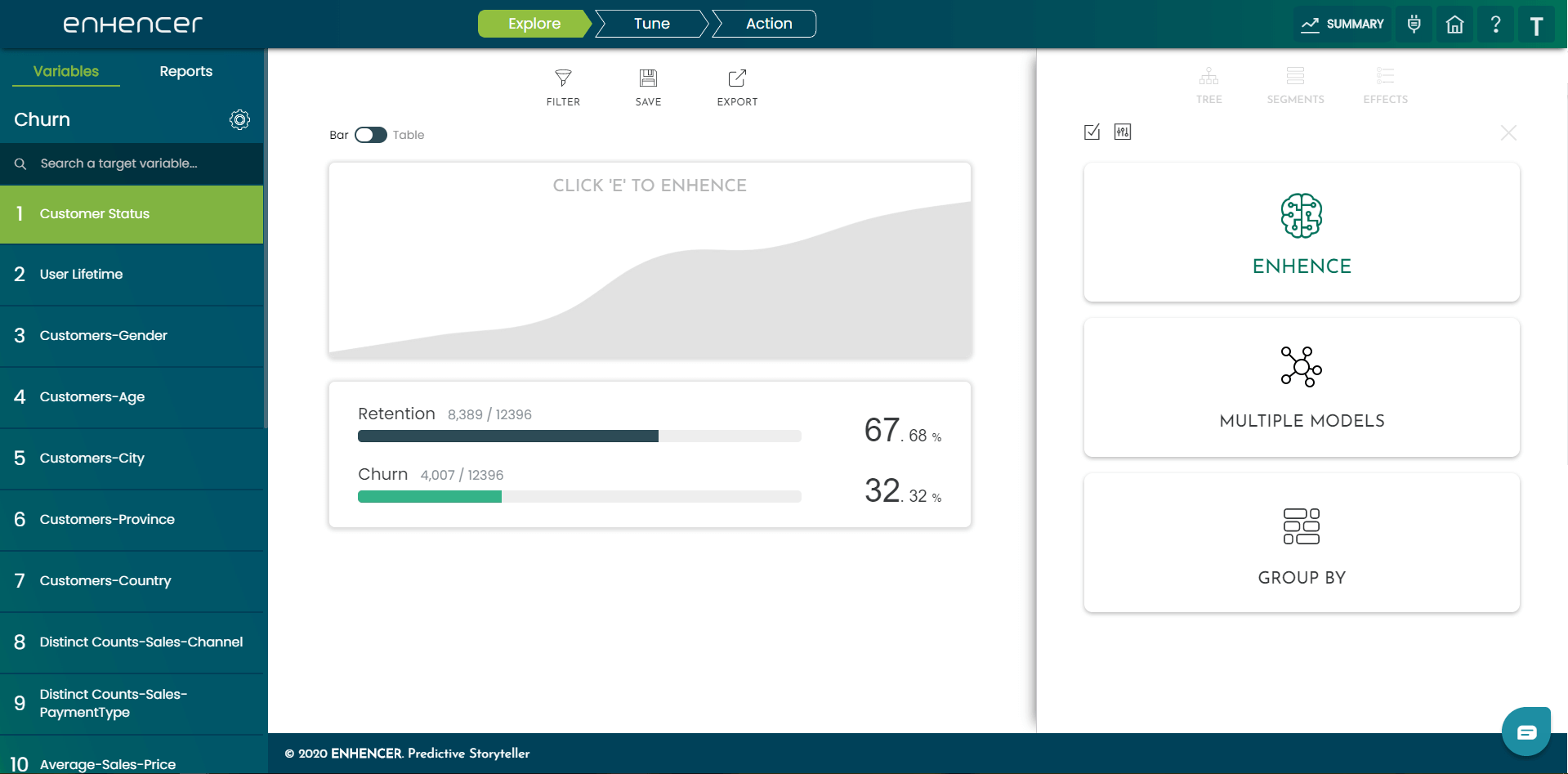 Clicking the ENHENCE button will bring the complete list of variables present in the data that the user can choose to create the model with. Users have to select at least one or as many variables as the user sees fit or select all of them.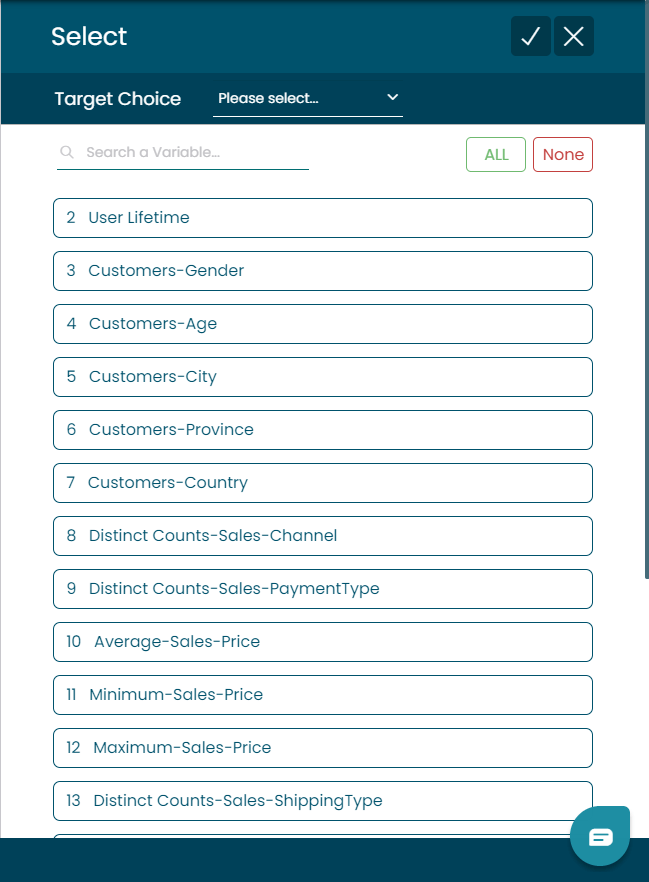 Target Choice: Target choice is basically the list of categories in the selected variable. Since this is a classification case all the available classes will be listed here and users can select one of them as the target class. In other words, the user will be predicting the likelihood of that class, for instance, fraud or not fraud, if fraud is chosen as the target choice then the user will be predicting the likelihood of frauds for the customers and so on.
Once all is set click the thick mark to run the model. The immediate results you see are divided into three sections.
Enhencer divides your data into segments based on the data. For instance, Enhencer divided all the customers into a number of segments based on their behaviours and their likelihood churn. No matter the data Enhencer will always create segments out of it based on the likelihood of the target choice.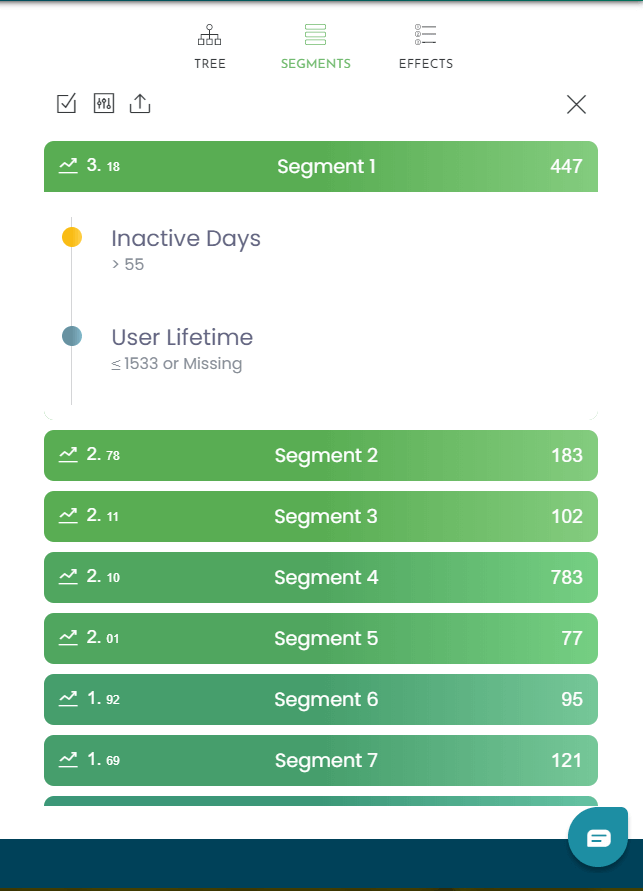 How to export not all of the list but only a selected segment's list?
After selecting a segment and liking what you see, go up and click "THIS ICON" (The third icon on the top left of the segments) to download the list of a specific selected segment.
Tree
This is the visual representation of the tree itself. Every branch towards the leaf can be observed individually. This helps to understand the cause and effect of the target choice by the whole data. For instance, this case shows how all the other variables affect a customer's likelihood of churn, some variables and their behavior increases the likelihood and some decreases.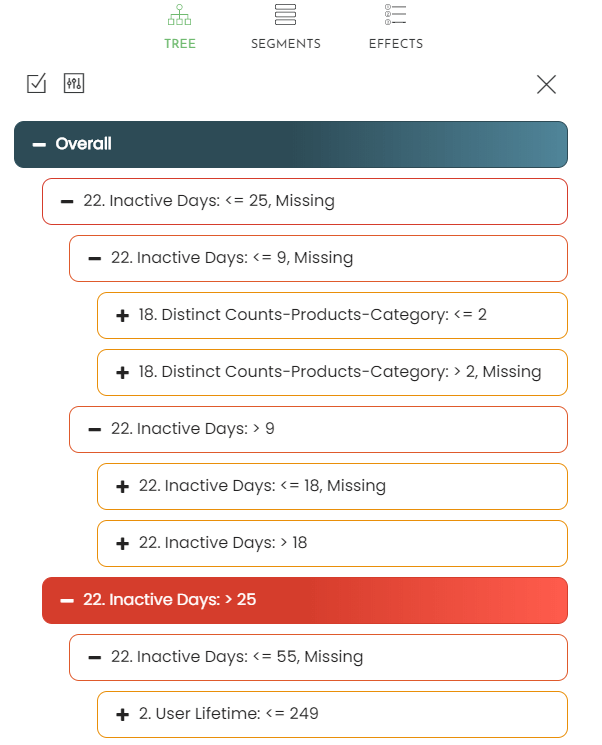 Effects
Effects tab shows the most important variables when determining and predicting the selected target choice.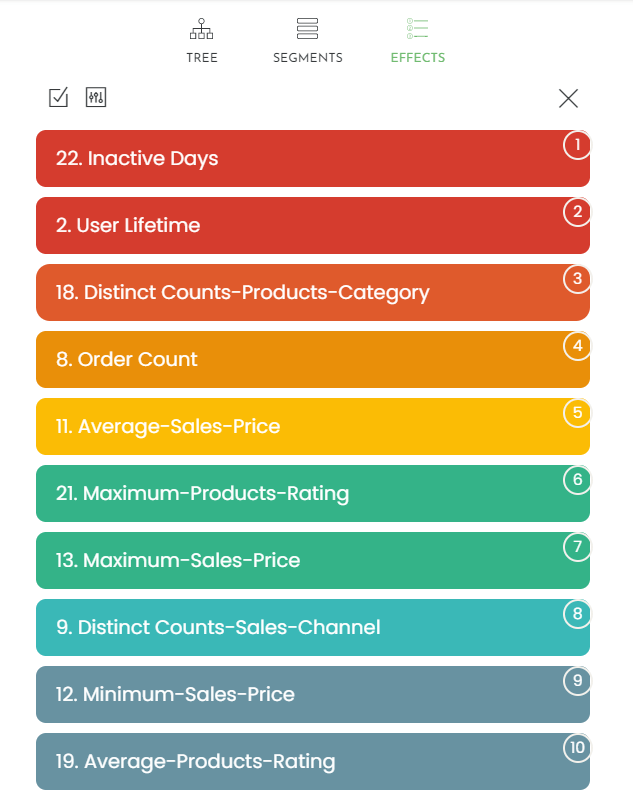 Option and Select
If you Don't like what you see so far then you are free to reselect some variables from the select button and change the various decision tree model parameters like leaf size, maximum depth and confidence level to play around to see how the mode would perform.