Connect Using Shopify
How do I connect my Shopify store data?
After creating a project users will be redirected to the connect page and will be presented a lot of connect/upload data options. Choose shopify from the list and you will be faced with a popup of this sort.
You will need API Key, API Password and Store Name to import data directly from shopify.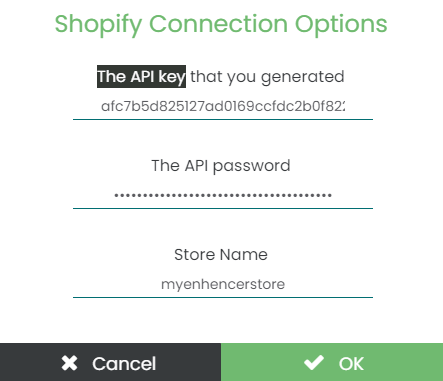 How to Obtain API Key and Password?
Log in to your shopify store and from the left menu go to Apps tab. You may already have a lot of apps installed, however for this case you have to click Manage private apps.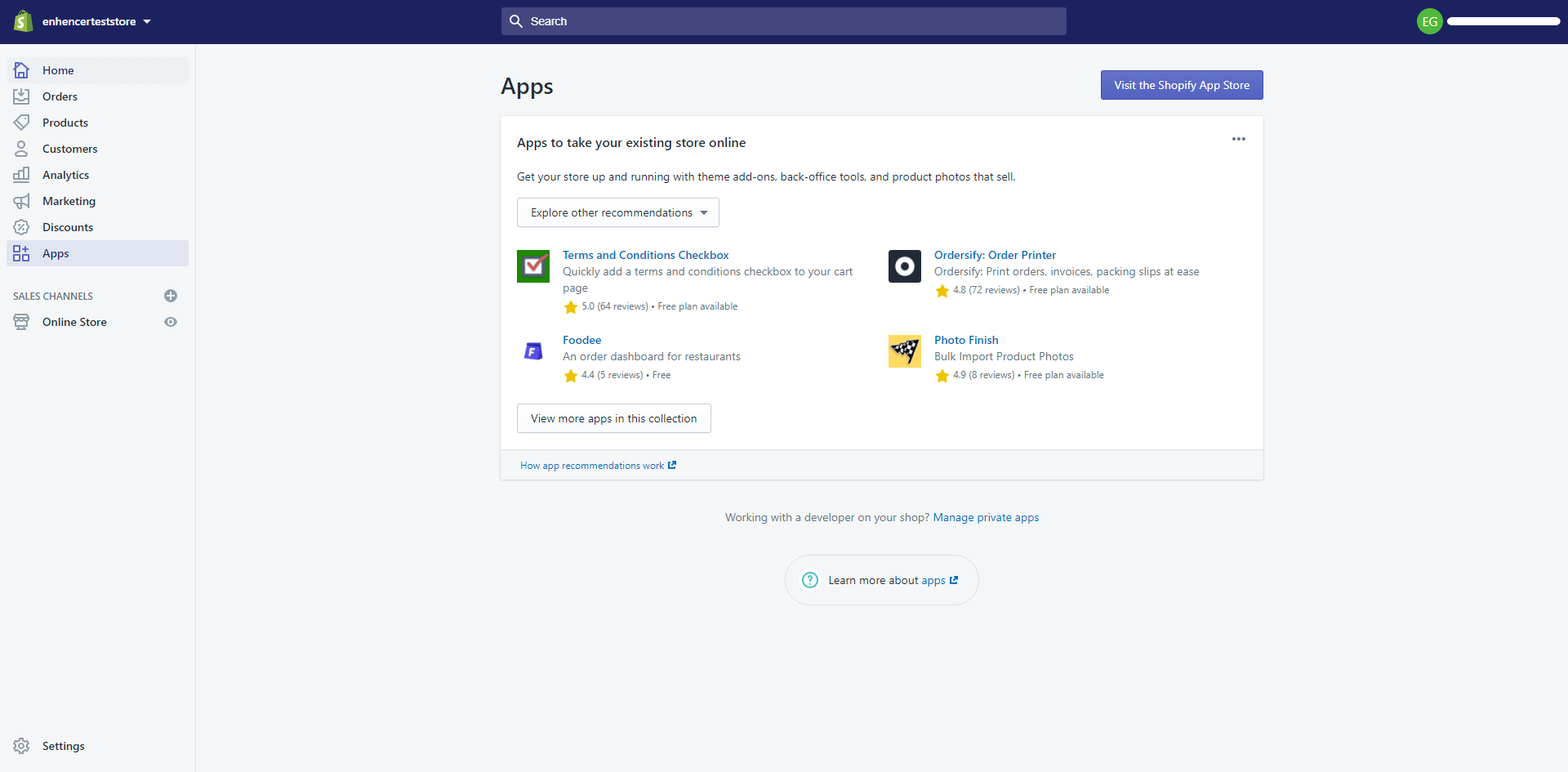 Now you should click the Create new private app button from the top.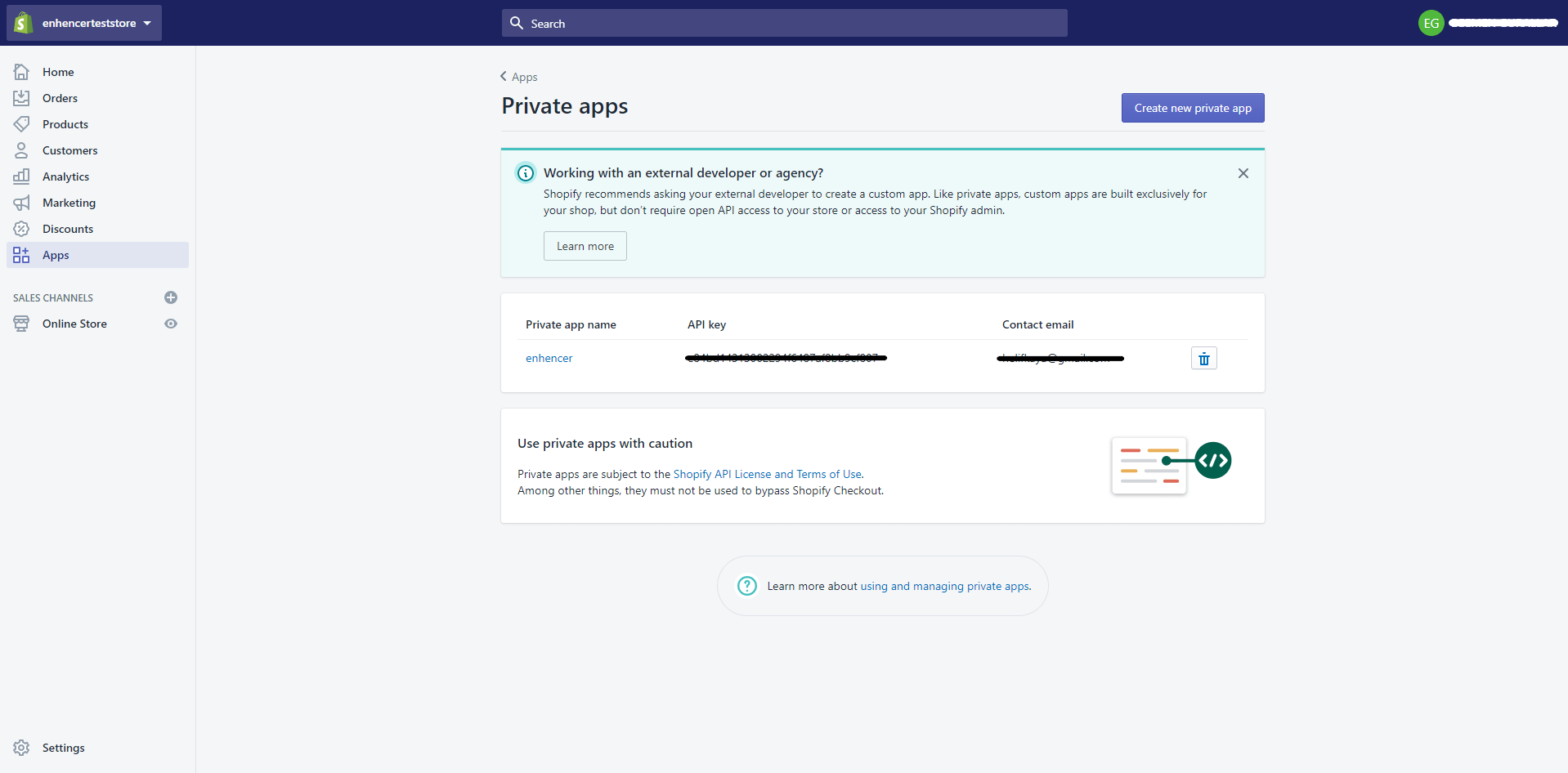 Provide the app details in the form the App details section. From the Admin API section allow access to all of the listed elements like so. Click the small dropdown on the right of an element and select Read and Write for each of these elements as you scroll below.
And from the Storefront API section please allow the access by putting a tick for the Allow this app to access your storefront data using the Storefront API option. Once you make sure all access is granted save the settings by clicking Save and then from the popup Create App.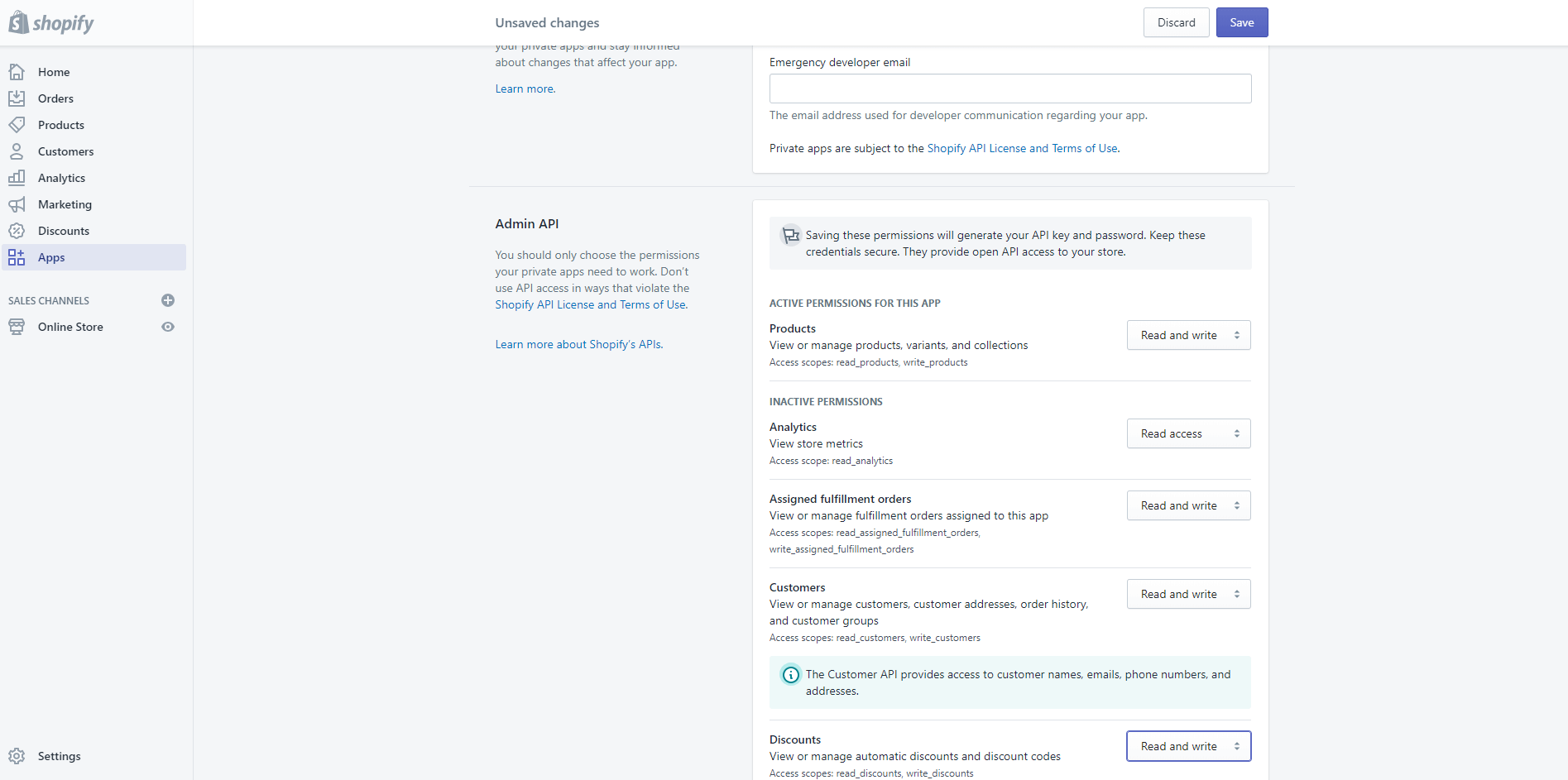 Once the page reloads after saving you will be able to see and access the API Key and API Password. Copy them to the enhencer page and hit ok. Enhencer will automatically collect all the required data by itself. You only have to do these steps once also keep in mind shopify connection is only available for Churn Prediction (LINK) and Product Recommendations (LINK).